The Complete Set of Services for Your Home-based Business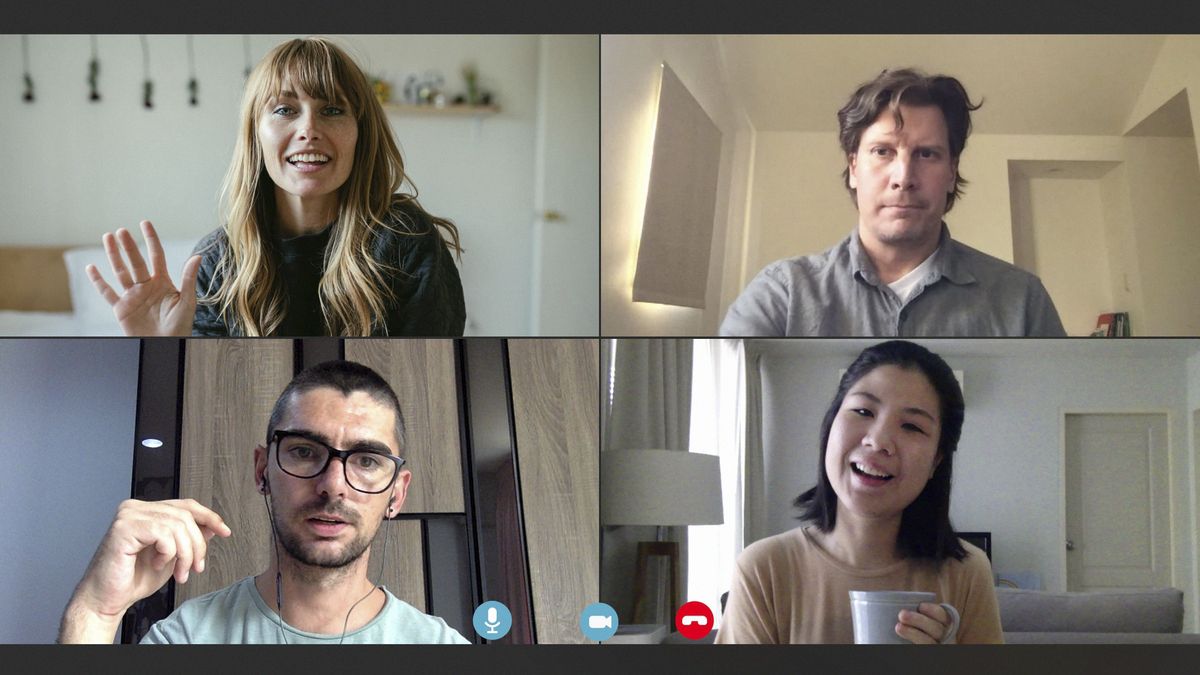 Staying connected has become more than just a luxury — it's an essential part of a modern business's requirements.
At Amplex Internet, we are dedicated to helping you keep the future at your fingertips.
We provide secure and reliable internet solutions that enable home-based businesses to excel in their endeavors without worrying about data protection or speed issues.
Lightning Fast Internet
Having reliable, lightning-fast internet is essential for any home-based business. 
With Amplex, you'll never have to worry about slow speeds or spotty connections again. 
Our fiber optics technology offers blazing-fast speeds, whether you are streaming video conferences or downloading large files.
Plus, our Wi-Fi connection reaches every corner of your home. With Amplex, you can stay connected from anywhere in the house without interruption.
RELATED ARTCLE: 5 Reasons You Still Need a Home Phone
Work With Wi-Fi Anywhere In Your Home
At Amplex, we understand that staying productive at home isn't always easy. 
That's why we offer fixed-position wireless routers and access points that allow you to work from any room in the house — including those pesky dead spots in between walls!
Our routers come equipped with advanced security features, so you can rest assured that your data is safe and secure while working remotely.  They feature dual-band technology, giving maximum coverage throughout your home office space.
Fixed-position Wireless or Fiber
Our fiber connections are more cost-effective than traditional wired connections because they use less power while providing faster speeds.
And since our fiber optic cables require no maintenance once installed, nothing is standing in the way of getting back to work!
RELATED ARTICLE: Why You Should Chose Amplex Fiber
Supercharge Your Home-Based Business with Our Plans
Need help deciding which Amplex plan is the best fit for your business? 
Our Small Business Fiber Plans are a great starting point.
Small Business Fiber 250
This plan offers up to 250 Mbps download and upload speeds, making it perfect for businesses that require fast, reliable internet access without breaking the bank.
With this plan, you get the best of both worlds — fast downloads and speedy uploads so you can quickly send out reports and other documents.
Small Business Fiber 500
Our Small Business Fiber 500 plan is for you if you need even more power.
This option gives you up to 500 Mbps download and upload speeds — perfect for businesses where speed is everything.
Not only will your team be able to collaborate on projects quickly and efficiently, but you will do all of your online activities (from streaming movies to playing video games) with lightning-fast speed too.
RELATED ARTICLE: The Advantages of Managed Wi-Fi for Your Business
Take Control with Amplex's Residential Services
At Amplex, we want to help you get the most out of your home-based business.
With unbeatable prices and plenty of options available, there's sure to be an Amplex plan that fits your needs perfectly. 
So, why wait? 
Choose the Reliable Option for Your Business
With unlimited data usage, scalability, and fast access, you cannot go wrong with going fiber. It is the best solution for any business. Get one now, and increase your productivity.
If you're ready for reliable high-speed Internet 24/7, Amplex Internet is here to help. Click to contact us today.