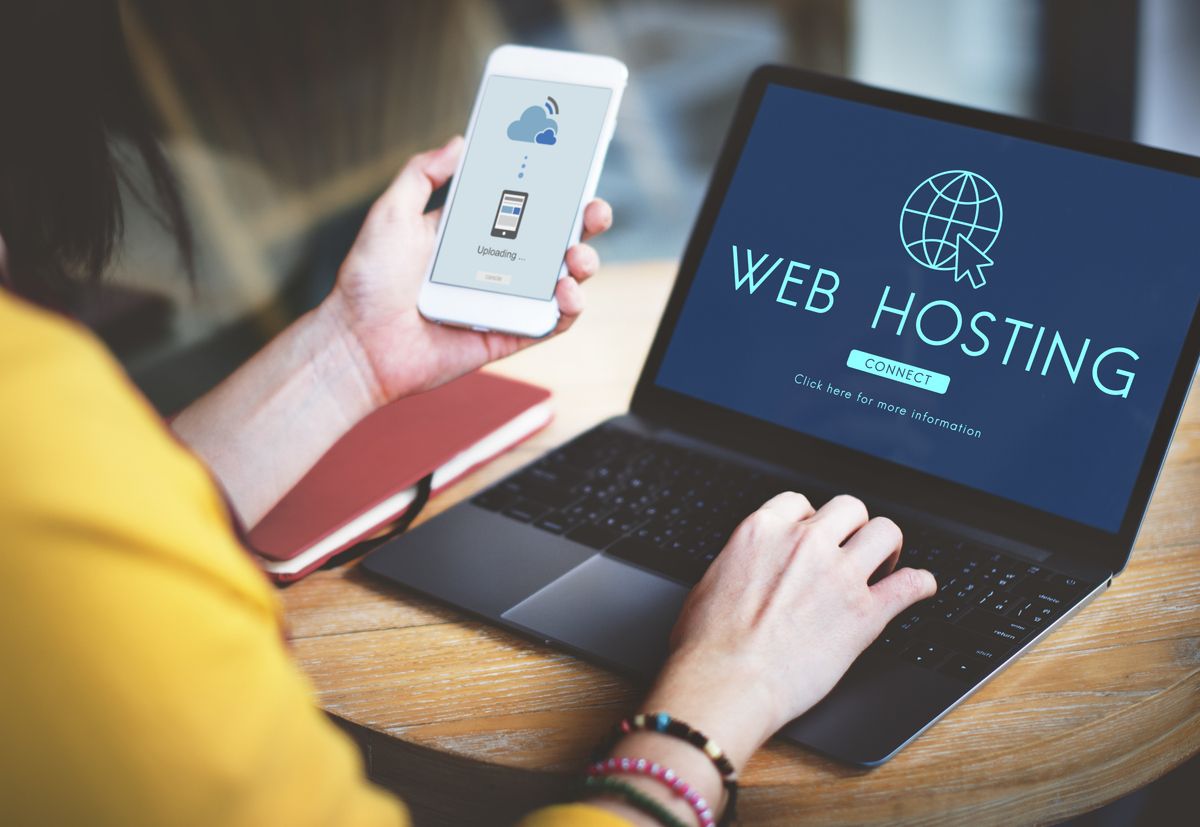 It's a question that's been on the minds of business owners for years. In a world where social media dominates and "local" can mean anything from down the street to across the globe, it's a valid question.
There are plenty of marketing platforms, so why invest in web hosting? We'll answer that and more in this blog post.
Websites vs. Social Media Platforms
To understand whether web hosting is worth it, we must first understand the difference between a website and a social media platform.
A website is a digital space that you own and control. It's like your online storefront or office. You can design it however you want, say whatever you want, and post whatever you want — obviously while staying within the bounds of the law.
Social media platforms like Facebook, Instagram, and TikTok are digital spaces you rent from someone else. You don't have complete control over what goes on there, and you're subject to the terms and conditions of the platform.
For example, Facebook owns and controls its platform, so if it decides to make a change you don't like, there's not much you can do about it.
RELATED ARTICLE: Benefits of Co-Location Businesses Can't Afford to Ignore
Do You Still Need Web Hosting?
Now that we've clarified the difference, let's answer the question: is web hosting worth it? The short answer is yes, but we'll give you the long answer too.
There are several reasons why having a website is still essential, even if you're active on social media.
A website is a great way to build credibility and trust with your audience. When someone visits your website, they can get to know your brand and what you're all about. If you have a strong presence on social media, that's great!
But social media platforms come and go — remember MySpace? — so it's essential to have a website that you can control and will always be there.
Another reason web hosting is worth it is it allows you to collect leads and customers' contact information. 
With a website, you can capture leads with forms, pop-ups, and other tools and then follow up with them via email or retargeting ads. You can't do that on social media platforms — at least, not in the same way.
RELATED ARTICLE: Fiber-Optic Service: High-Speed Internet in a Hybrid-Work World
From Social Media to Website to Sales
Websites and social media platforms work together to funnel leads into customers.
As we mentioned, social media platforms are a great way to build awareness and interest in your brand. You can use them to drive traffic to your website, where you can then capture leads and convert them into customers.
Think of it like this: social media platforms are at the top of the funnel, your website is in the middle, and sales are at the bottom.
Social media and a website can effectively funnel your leads into customers and increase sales.
Start Hosting Your Website with Amplex
If you're feeling overwhelmed by all of the web hosting options out there, don't worry. You don't have to do it alone. Amplex Internet is here to help you set up your website and maximize the benefits of web hosting for your business.
With a bit of help from our team, you can take your business to new heights with a powerful website that generates leads and sales like never before.
Contact us today for more information about our plans and how we can help you get started online.