Benefits of TV Streaming for Your Home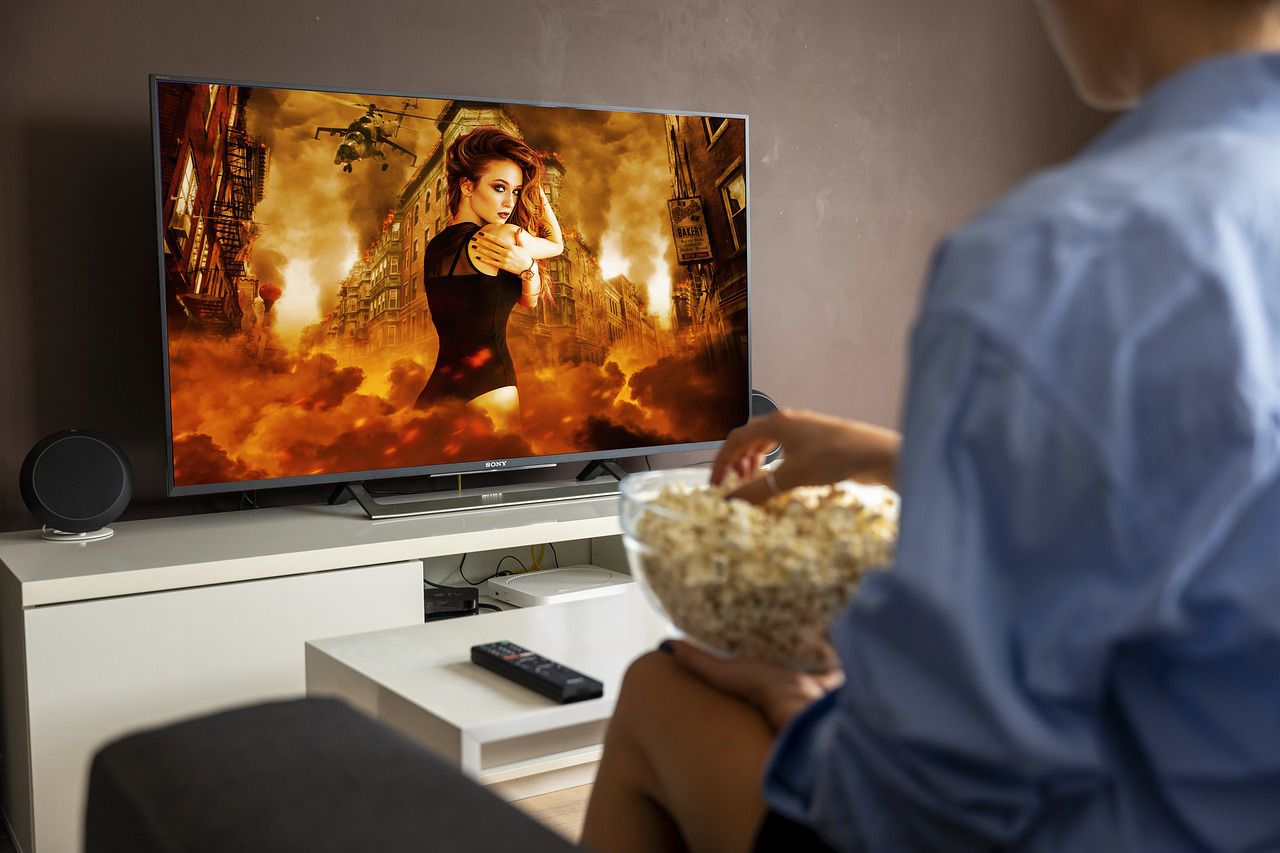 The Internet age has affected many parts of the world, and cable TV is included. Thanks to the rise in TV streaming services, cable services have seen declining revenues and are now feeling like dinosaurs.
TV streaming services provide many benefits for your home viewing pleasure, allowing you to gain full control of your entertainment while paying objectively less money.
Here, we examine how valuable these streaming services really are.
S
ave
M
oney
One of the primary reasons people have chosen to switch to TV streaming services is the opportunity to cut costs. In truth, a streaming bundle with on-demand streaming services and live TV channels can run you some high fees. However, when you consider the sheer number of channels and content that you can get with as low as $50 a month, you will find that switching is still much more desirable than cable TV or any other content consumption option available out there.
RELATED ARTICLE: Which Type of Internet Is Best for Streaming?
The only significant cost that TV streaming might bring could be in the form of an Internet subscription. Even so, there are easy ways to work around the problem and ensure that you don't end up shelling out significant sums monthly.
Combine
O
n-
D
emand
P
rograms with TV
C
hannels
Another significant benefit of streaming services is that they allow you to customize what you watch. With cable TV, you have a backlog of unwatched channels just sitting there and costing you money. With streaming channels, you get the feeling that you're closer to paying for what you watch.
RELATED ARTICLE: What to Look for In a Streaming Service
Most people love to watch a mix of on-demand content on services like Hulu and Netflix, but they still need access to live TV so they can watch their favorite shows, sporting events, and more. Thanks to platforms like Amplex's SFN TV Now, it is easier to watch live TV and enjoy your content.
Capitalize on the
T
rial
P
eriod
So, you could be doubting whether TV streaming is the best for you, especially if you're just too used to the cable TV experience. If you're still undecided, you can take advantage of the free, uncommitted trial periods that TV streaming services provide and see how you like them.  
With the trial period, you can explore your options and get a feeling of TV streaming. Most streaming services will give you a seven-day trial period, although it varies. The trial period offers full access to the available content. You can always cancel before the period is over if you think that the service doesn't satisfy your needs.
Multiple
U
sers,
M
ultiple TVs
Another convenient feature for TV streaming is the ability to connect several devices on a single account. Are you thinking of what to watch with your friends? Well, you don't have to. You can simply pay for one account and let them connect to it, and they can enjoy their content from wherever they are.
CLICK TO LEARN MORE ABOUT OUR SFN TV NOW PACKAGES
This benefit is especially important if you have several TVs in the house. You could be watching a documentary in the living room while your partner enjoys a cooking show in their room. If that's not a win-win, I don't know what is. 
No
C
ommercials
It's almost impossible to see someone who loves commercials and ads when enjoying their favorite content. Well, thanks to on-demand TV streaming, you don't have to worry about this. Your viewing experience can be sleek and uninterrupted, providing the best choice for live events and more.
Note that using the free or basic packages on some streaming services might subject you to ads. Still, most of the services show fewer ads per hour than traditional cable. 
Ready to start streaming?
Before you jump into a streaming subscription, make sure you have an Internet connection that can measure up. One crowd favorite Internet provider is Amplex Internet.
Dial 419-837-5015 now to find out more.